Happy Fri-yay!!!
Today I'm going to do a quick round-up of the cookies I've shared on my Facebook author page. During my Coffee & Chat post earlier this week I mentioned my 24 Days of Christmas Cookies. From the first of the month right up to the twenty-fourth I'll be sharing a cookie recipe from a food blog. I thought it would be fun to discover some new cookies and new food blogs. I know not all of my friends are on Facebook so each week I'll recap the recipes I've shared with links to them.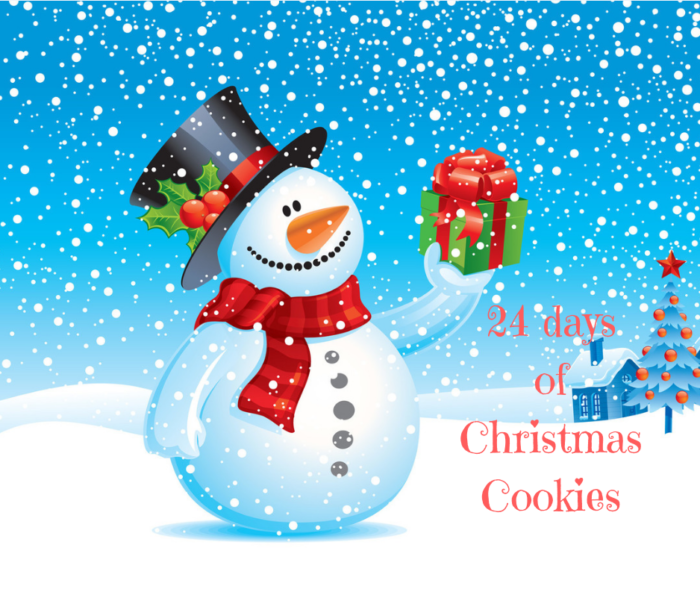 Day 1 –
Let's begin with Orange-Cranberry Shortbread cookies from Recipes From a Pantry. What part of the cookie name doesn't sound delicious?
Day 2 –
Sugar Swirl Cookies from A Bride on a Budget. Doesn't that sound like a fun cookie?
Day 3 –
Gingerbread Yule Log Cookies from Food Meanderings.Quite a mouthful but this cookie was featured in Taste of Home Magazine's special Collectors Edition: The Ultimate Cookie Swap, so it' a tasty mouthful.
Day 4 –
Christmas Sprinkle Cookies from The Olive Blogger. Who doesn't love a sprinkle cookie?
Day 5 –
Candy Cane Kiss Cookies from Crayons and Cravings. This little cookie will make you smile.
Day 6 –
Holy Cannoli Cookies from the Snappy Gourmet. We've already established I love a cute name for a cookie and this one has me dying to bake these cookies.
Day 7 –
Chocolate Crinkle Cookies form Moore or Less Cooking.I love a good crinkle cookie and this one with a caramel filling has my full attention.
Ready to bake yet? I know I am. 🙂
Happy Baking!