It seems like a forever since I've tied on an apron, pulled out the flour canister and rolled up my sleeves to do some baking. The past few weeks have been a whirlwind of bad news, a beautiful destination wedding , a holiday and a (finally) completed partial submission to an agent. To break my non-baking period and to welcome the new season of spring I opted to baked up a batch of scones. There's just something about spring and scones that speaks to me.
Baking is my yoga. It's where I go when I need to find balance, to center myself. Baking requires that you give your full one hundred percent attention or else you'll end up with a loaf of Irish Soda bread minus the sugar (yeah, that happened). Baking allows me to step away from reality for a brief period of time and not think about what's going on around me. For a little while it's just me and the ingredients and a recipe.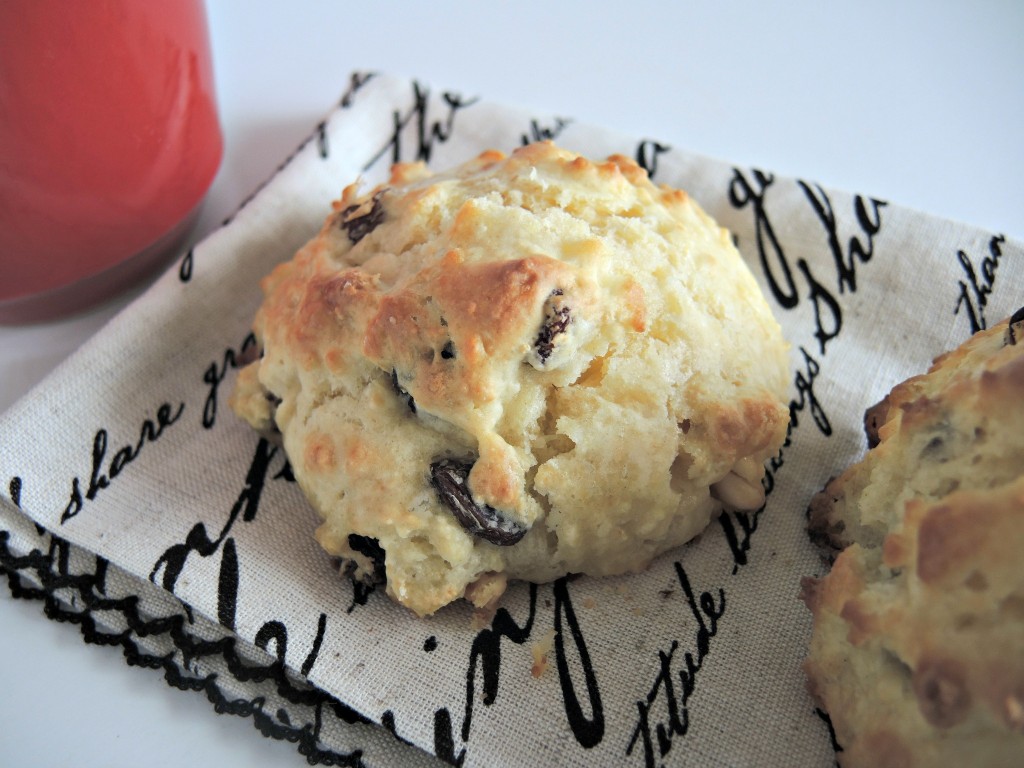 Baking is also what I do when I want to celebrate a holiday, an event or an accomplishment. So much has happened over the past few weeks, the biggest for me is that I've completed the partial to submit to an agent. Query letter, synopsis, three chapters and a marketing plan all done! That definitely requires a celebration. Below is my celebration, followed by some time on the treadmill. Balance, you know. 🙂
These scones are light and sweet and one is just never enough. They also come together quickly and easily so if you need to serve something up at the last minute this will be a perfect go-to recipe for you to have in your recipe box.
What recipe speaks to you when spring rolls around?
White Chocolate Scones
Author:
Light and sweet, these scones are perfect for breakfast or a mid-day snack.
Ingredients
1 egg (slightly beaten)
Buttermilk
2 cups all-purpose flour
1/4 cup sugar
2 1/2 teaspoon baking powder
1/2 teaspoon salt
6 tablespoons butter
1/2 cup white chocolate chips
1/2 cup raisins
Instructions
Place egg in a liquid measuring cup. Add enough buttermilk to equal 1 cup, set aside.
In a large mixing bowl, combine flour, sugar, baking powder, and salt. Cut in butter until mixture resembles coarse crumbs. Stir in raisins and white chocolate chips. Add milk and egg mixture. Stir until dough clings together.
Drop dough, use 1/4 cup measure, onto an ungreased baking sheet. Bake at 400 degrees for 12-15 minutes until golden brown.
Serve warm and enjoy!