Happy November!
While I'm happy to be starting a new month, it's always a little sad to say goodbye to October. It's the month where all things pumpkin spice bloom. From coffees to muffins to decorations, pumpkin is everywhere. It's also the month when a quilt of autumnal color stretches for as far as the eye can see. But, October is now October in the rear view mirror and a month of gratitude is here for us to enjoy. It's also the time of the year Best Of lists begin to pop up. And this is where SILENCED IN SEQUINS, book 2 in the Resale Boutique Mystery series gets a shout-out.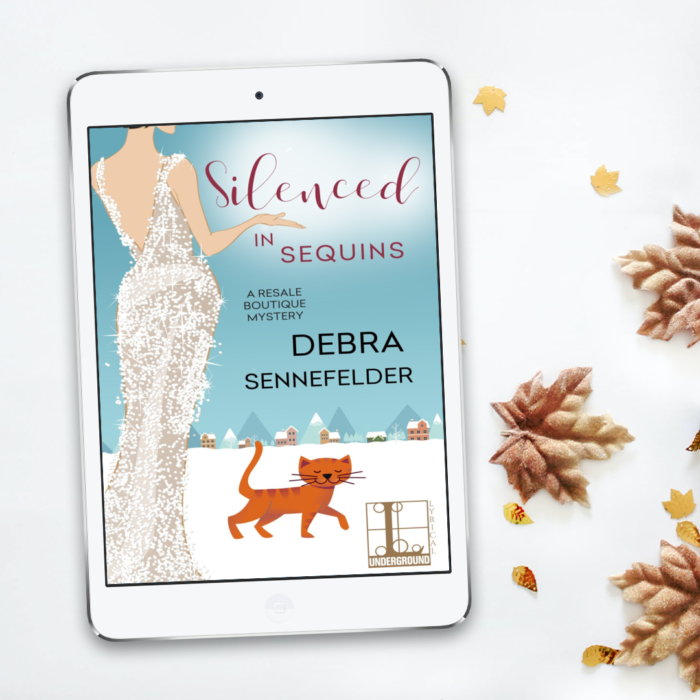 SILENCED IN SEQUINS was named one of the best cozy mysteries for 2020 by The Book Decoder.
I'm honored and thrilled that this book was included with so many other amazing books. When I had to write the short summary for my editor about the book, I knew I wanted it to revolve around the holiday season and I wanted to include a story line about reality television. I've been a fan of the Real Housewives franchise for several years and in SILENCED IN SEQUINS I got to create my own housewives reality show – Ladies of Long Island. Creating the characters who appeared on the LIL was a hoot as was writing their rivalries. Big drama, big money and big secrets! And it all starts with a beautiful sequin gown that was consigned by a recently fired housewife. Kelly is juggling all the responsibilities that come from running her consignment boutique while her uncle's wife is vying for an open slot on LIL.
What are some your favorite books from this year?