Another week has wrapped up and while there wasn't a lot writing, there was a lot of other work to tackle. There's a significant amount of admin work for authors and that's pretty much what I had been focused on. And, also there was a book release! HOW TO FRAME A FASHIONISTA released on Tuesday. This week was also Thanksgiving here in the states. For our area, it was a rainy one but we made sure not to let the weather dampen the day. There's a whole lot to be grateful for despite 2020's attempt to be the worse year evah (as Drew would say). We made sure to remember that when we sat down at our table. 2020 has felt and still feels like a heavy weight on my shoulders. Is is too much to wish for that when the clock strikes midnight on January 1st that the heaviness vanishes? Poof. Just like that. Gone like 2020? Fingers-crossed.
Now, we have a few weeks to go before we ring in the New Year and I intend to embrace the season and squeeze out every ounce of joyfulness and merriness I possibly can. And I've started with pulling out my beloved gingerbread cookie jar. Isn't he adorbs? Talk about merry and bright. He makes me smile. Can't wait to stuff him with cookies. 🙂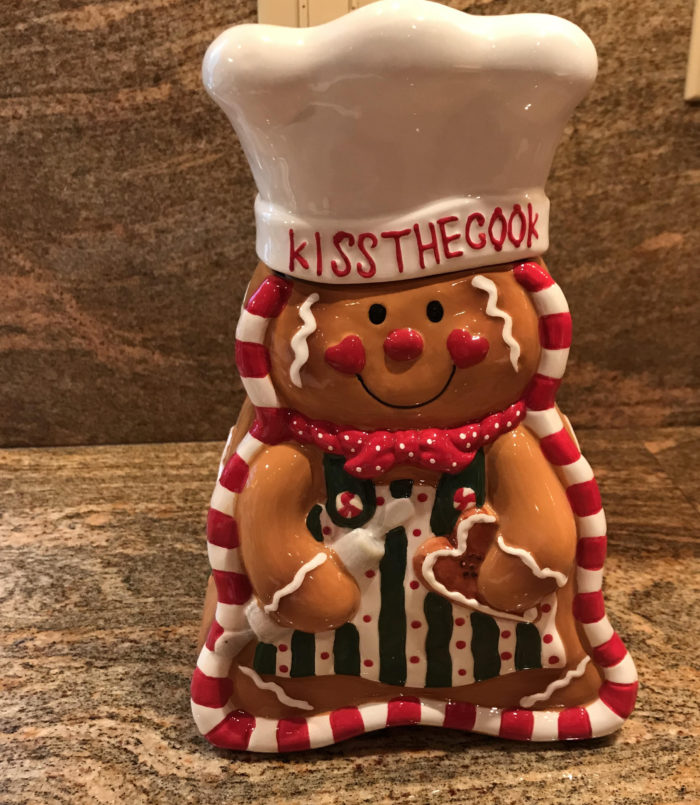 These cookies will definitely be kept in the cookie jar. Though, I'm not sure how long they will last in there because they are so yummy! The photo doesn't do them justice. These are the Double Chocolate Chip cookies that will be included in THE CORPSE IN THE GAZEBO, which is book number five in the series and will be out next September.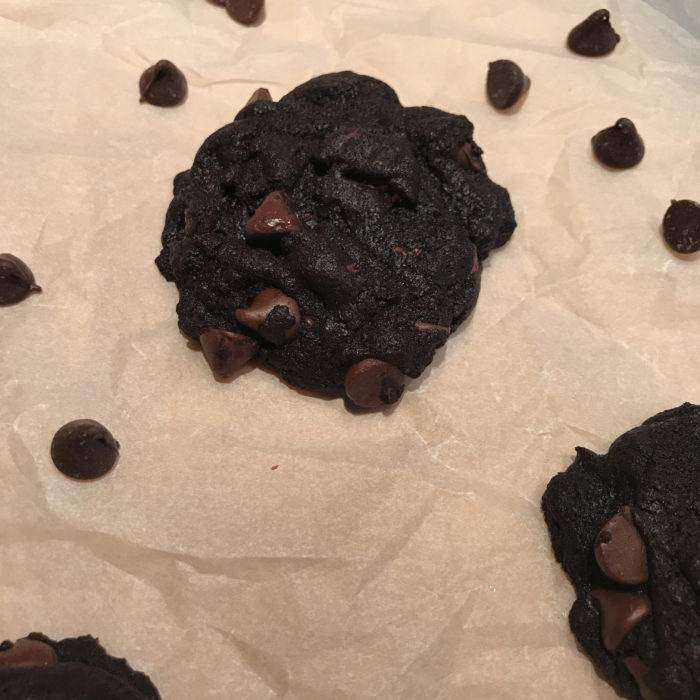 Here's another photo I snapped after making a batch of Oatmeal Raisin Bars. They definitely hit the spot midday with a cup of tea.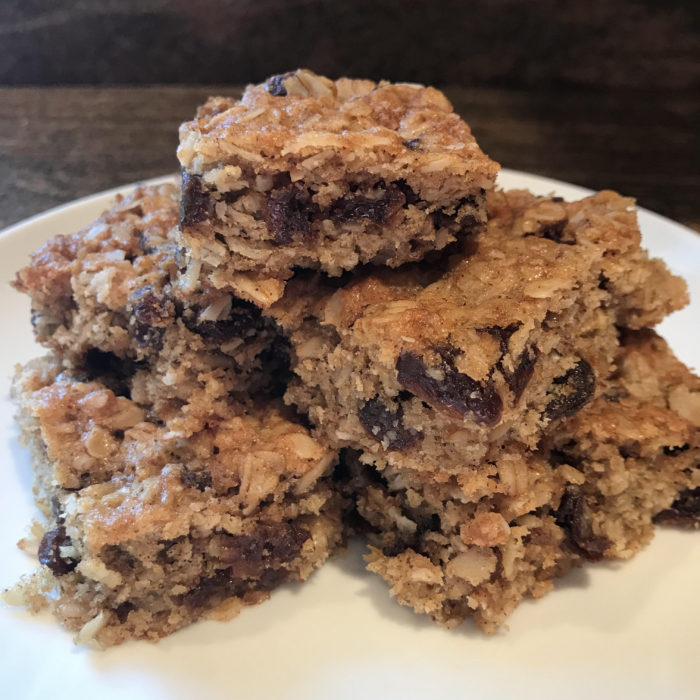 Aside from admin work, I watched some sessions from an online conference I purchased over the summer. And I wrapped up the week with errands and some more outside work to get ready for winter. I also hit day number fourteen in my month long workout challenge this morning. There's a lot to be frustrated by this year but there are a few things that have been pretty amazing (like the Resale Boutique series getting renewed). I've chosen to look at those things as opportunities. I had the opportunity this year to change up my workout routine and I somehow became a morning exerciser. Never in a million years would I have thought I would ever want to exercise before breakfast. Oh, here's a quick snapshot of my workout buddy.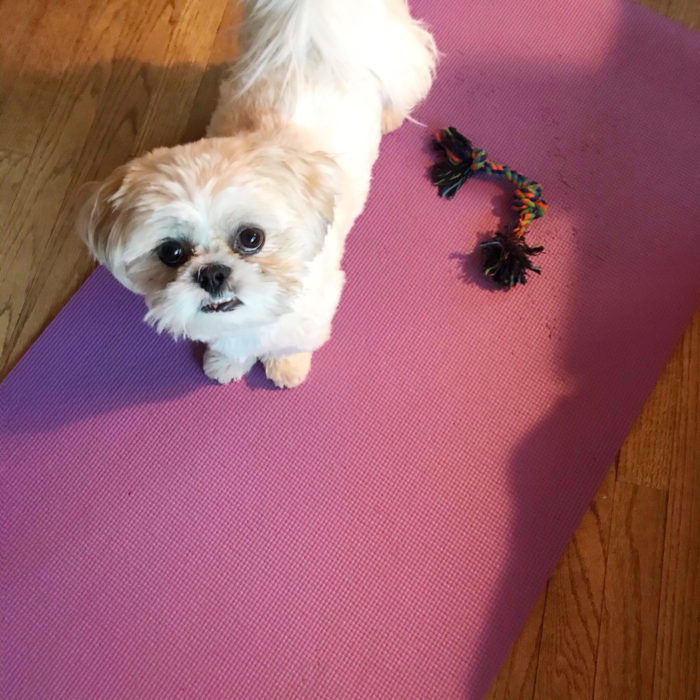 I hope you're having a wonderful Sunday and that this coming week is a great one for you!
Deb