Happy Friday! It's the day after Thanksgiving and I have a lot to be grateful for. One of those things is my newest release! HOW TO FRAME A FASHIONISTA came out on Tuesday.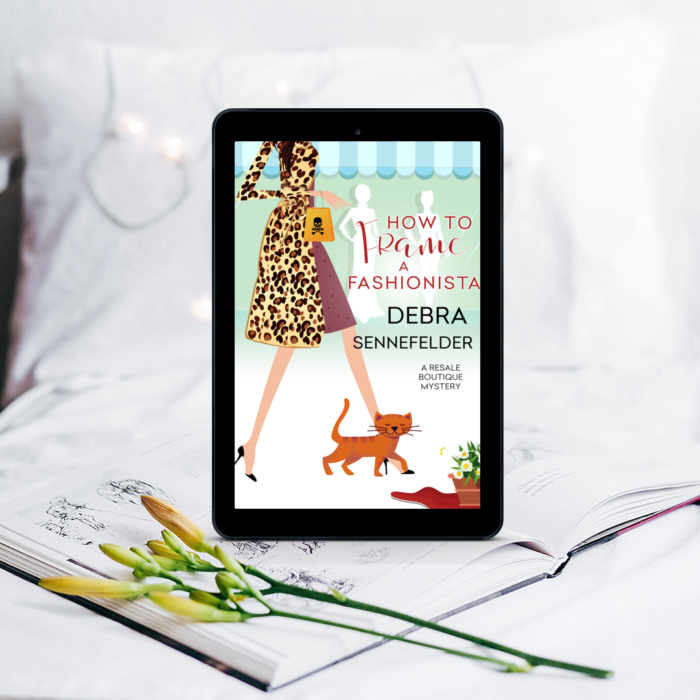 In this story, Kelly has landed a new consignment customer that has great taste and way too many clothes. She also comes face-to-face with the woman who publicly fired her from her dream job. And when Kelly finds her former boss standing over the body of her new client, she realizes she's been dragged into another murder investigation. Perhaps it's for the best because the faster Kelly clears her boss, the faster the Dragonista of Seventh Avenue will
I have a favor to ask, if you've read the book already, would you please consider leaving a review of it at your preferred retailer's website or on Goodreads or BookBub? Not sure how to write a review? Well, I have a post and a PDF that can help right here for you. Thank you!!!!
Today I'm tidying up and watching Christmas movies. What are you up to today?
To get your copy of HOW TO FRAME A FASHIONISTA click here. 🙂